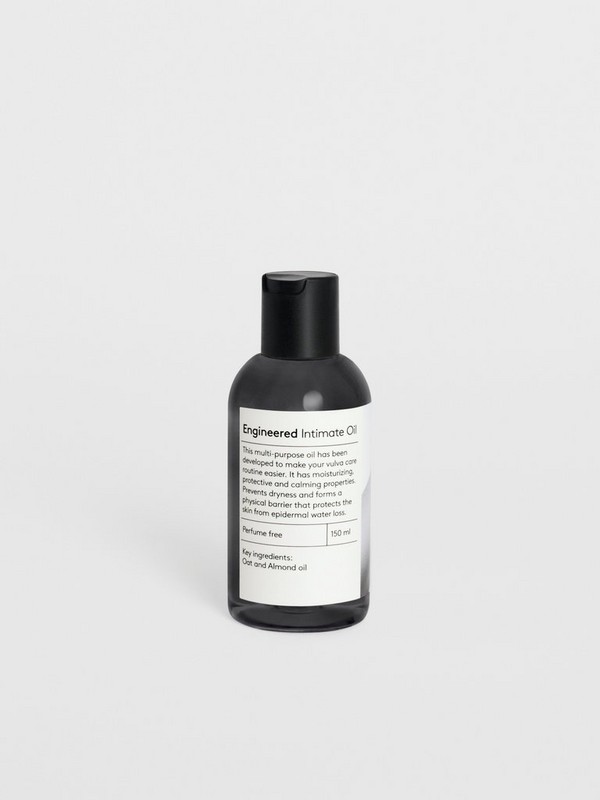 45-day free trial offer on all period-proof underwear.
This multi-purpose oil has been developed to make your vulva care routine easier. It has moisturizing, protective and calming properties. Prevents dryness and forms a physical barrier that protects the skin from epidermal water loss. How to use: Apply to skin as a protective moisturizer or use as a natural cleanser, with or without water.
Key ingredients: Oat and Almond Oil
Vitamin E
Protective and prevents dryness
Moisturizing and softening
Calming
Perfume-free
Vegan
150 ml
Supplier: Svenska Krämfabriken Ab. Factory: Svenska Krämfabriken Ab. Address: Tunavägen 277B 781 73 Borlänge, Sweden.
Ingredients: Canola Oil, Caprylic/Capric Triglyceride, Helianthus Annuus Seed Oil, Prunus Amygdalus Dulcis Oil, Avena Sativa Kernel Oil, Tocopheryl Acetate, Bisabolol