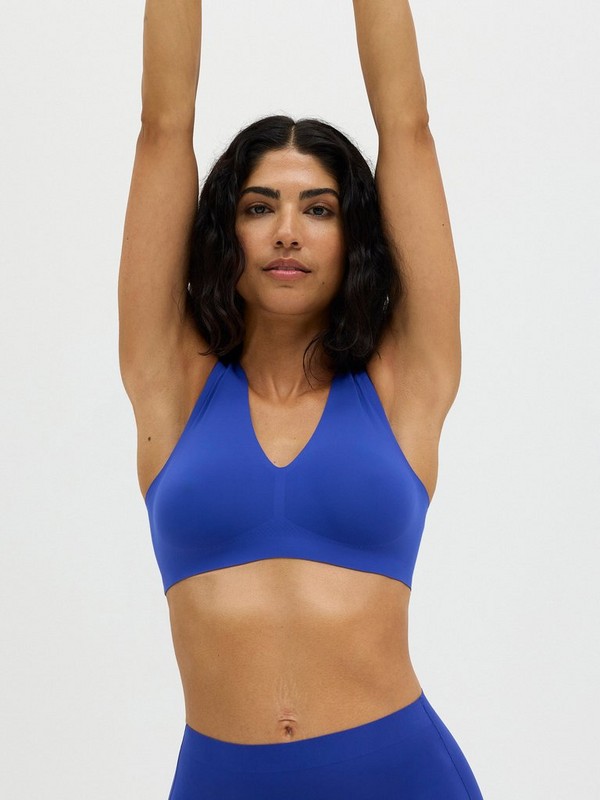 Female Engineering - Soft Bra
45-day free trial offer on all period-proof underwear.
Experience ultimate comfort and freedom with our innovative wirefree soft bra. It features technology that ensures a perfect fit, thanks to engineered silicon zoning that offers support and stretch. The velvet soft edges provide a comfortable, barely there feeling.
Composition:
83% POLYAMIDE 17% ELASTANE
Recycled Polyamide Blend
Added sizes
V-neck
Racer back
Removable pads
Wirefree
Invisible design
Made with a soft recycled polyamide blend
Supplier: Silueta (Pvt) Ltd. Factory: Silueta (Pvt). Address: Lot No. 14 Zone (1) Biagama, Export Processing Zone, Walgama, Malwana, Sri Lanka
Carbon footprint: 2,19 kg CO2e/garment. (Calculated for biggest size and print)